Interactive Whiteboard Training Events, Chicagoland Area and Beyond
Learn something new! Take a refresher course and see all the latest features SMART Learning Suite has to offer students and teachers. Make the Grade Training Solutions professional development programs and resources equip you to enhance your use of classroom technologies. We focus on the pedagogy of effective instruction using interactive whiteboard tools.
Make the Grade Training Solutions is the leading Midwest training center since 2011. You're in good hands working with our SMART Training Professionals.
Choose from a beginner or intermediate SMART training event, or choose to elevate your staff training by becoming a lead Make the Grade certified trainer in your district.
Call for dates for our half and full day events
Ask us about online PD opportunities & SMART one-to-one "tutoring"
Our hands-on PD events will enable you to…
gain exposure to the latest SMART Learning Suite features including SMART Learning Suite Online, SMART Notebook software, SMART Lab, SMART Response 2, and more
learn how to use more effective pedagogy to strengthen student engagement and  learner outcomes
have access to a highly skilled SMART trainer who can answer a multitude of questions and offer SMART tips and tricks
work in a collaborative environment with other teachers
receive a variety of handouts, resources and SMART Notebook lesson files to jumpstart lesson design and delivery
Upcoming 2020 Events 
*Call for dates, pricing, and space availability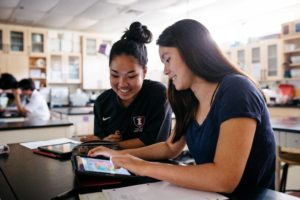 *Please note there is a 30% cancellation fee up to one week prior. No refund less than 7 days prior to event. 
Call 815-814-4281 to ask questions and register for events.
Seats will fill quickly!